Accessibility in the video game world can be defined as having the ability to play a game even under restrictive conditions, be it due to some sort of functional limitation or disability. Accessibility also plays an important part during game development, as it relates to the interaction between the game and the player.
Accessibility in the video game world is an issue that has moved forward. Luckily, more and more new titles provide inclusive options, and the teams in charge of this noble task are getting bigger and bigger.
Fortunately, one of the areas where we have seen the most significant strides forward is through idiomatic localization. No, this is not exclusively just translating a game into the most languages possible. It also reflects the efforts made to understand the meaning of a game's narrative so that all players can equally immerse themselves into its story, understand its gestures and jokes, and capture the overall message it intended to tell during its creation.
However, the latest generation of innovation, although recently developed, comes closer than we think to create not just accessible spaces; it also represents cutting-edge discoveries that may point to a leap forward concerning inclusion.
Technological Advances
This is simply a list of the many benefits these consoles offer and how they can be adapted to even more people than those who can access them today.
PlayStation 5 Dual Sense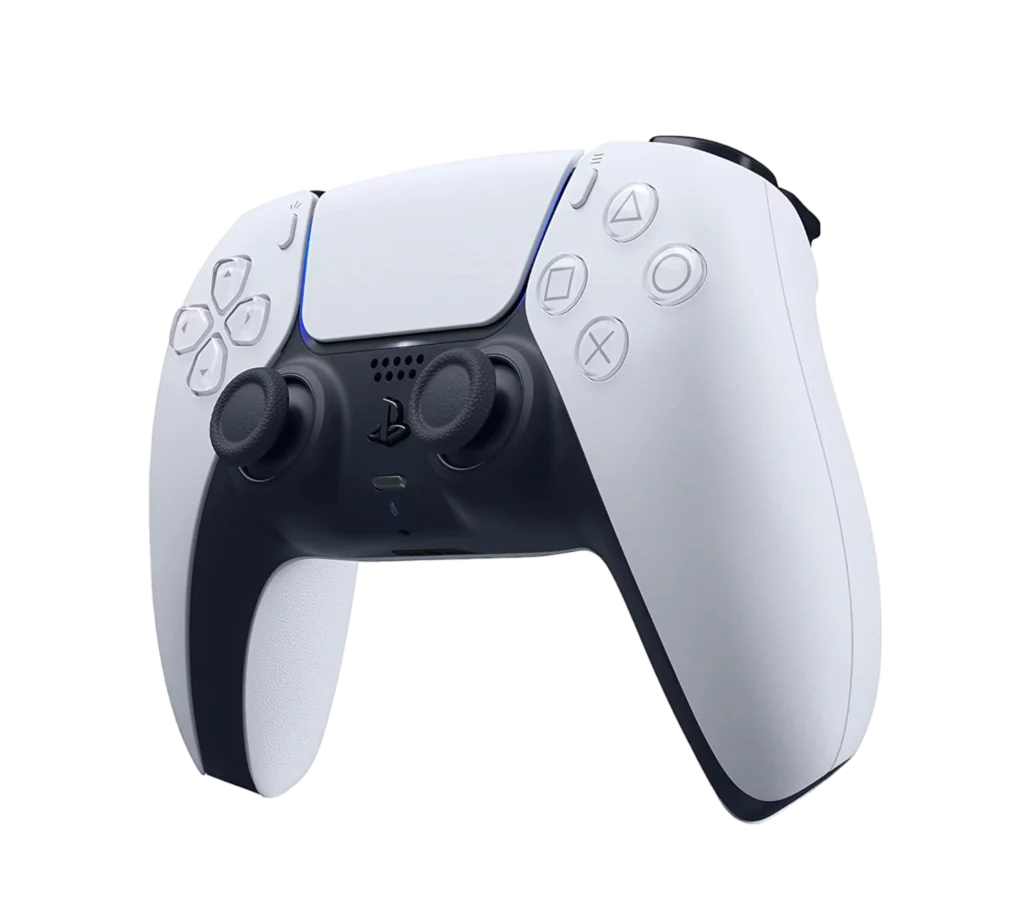 This joystick is the true protagonist of Sony's new console. Equipped with "haptic feedback" technology, it allows you to physically feel movement, vibration, textures, sliding, and other events happening on the screen.
What would happen then if you were to develop a video game exclusively for blind people centered on the stimuli produced by the controller? You would then be able to be guided through the game using the controller accompanied by sounds produced by the screen as well as the controller's speaker.
It's also worth noting that it also features a sensor capable of reacting to a player's breath and thus enables functionality for people with reduced finger mobility or could add another dynamic to the scenario mentioned above.
The PS5 utilizes "highly programmable" voice coil actuators to generate vibrations. These small motors have the same type of technology that enables the speakers to vibrate and create sound, which means they can produce movements that are much more precise than larger rotating motors (which were in the PS4 controller). Particularly for people whose sense of touch is better developed or one of their most important senses, it also means that the vibrations can vary and therefore represent different sensations depending on sensitivity than what is typically offered in a video game.
Xbox Series Adaptive Controller
For its part, Microsoft seems to have been much more involved in contributing to accessibility over the long term, especially thanks to its Adaptive Controller, which connects to external switches, buttons, and joysticks to make games more inclusive.
Designed mainly to satisfy the needs of players with limited mobility, Xbox Adaptive Controller is a standardized hub for devices that assists in making games more accessible. The button, joystick, and trigger inputs are controlled with assistance devices connected through 3.5 mm cables and USB ports. However, please note that these types of tools are sold separately.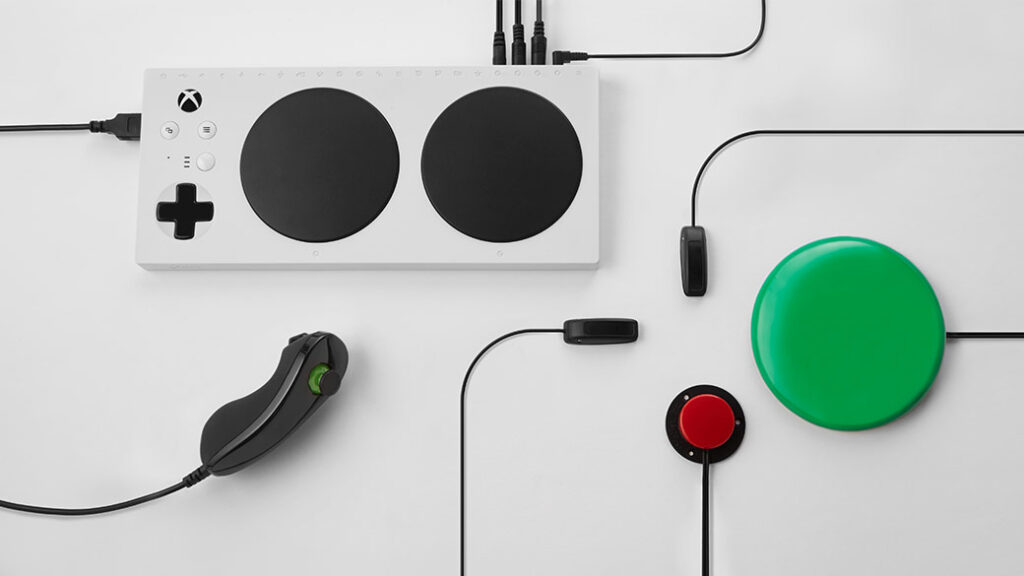 The device was created from scratch through a partnership between Microsoft and the AbleGamers Charity, The Cerebral Palsy Foundation, SpecialEffect, Warfighter Engaged, and several community members. Contributions from these groups have helped shape the design, functionality, and packaging of the Xbox Adaptive Controller.
However, what is truly interesting is how the company is attempting to expand its reach as a service further. It offers the ability to play worldwide without a console through Xbox Cloud Gaming (though still in beta). You can enjoy different titles available at its stores through a compatible device. This allows you to access games even if you don't own a console so that the games can be played on more accessible platforms according to the user type.
Other Softwares and Technologies Available
Although PlayStation and Xbox find themselves at the top of the video game industry, there are also different software and technologies available that not only open doors to inclusion through accessibility but also through learning by way of knowledge incorporation methods. This is the case with Magic Keys VR, which teaches you piano through virtual reality, as well as other previous cases such as Guitar Strummer.
Of course, these and other similar proposals largely depend on the creativity of the developers. It is undoubtedly important to include the participation of people with different disabilities to broaden the spectrum of options and enable video games to continue to make inclusion a viable path forward.