Next Gen is here. Now what?
The game development industry has started to gamble on which company will be portrayed as the real next gen console. The COVID-19 pandemic helped to create a captive audience that is also eager to know the final result after almost 30 years of competition.
But even though Sony and Microsoft have both their consoles ready to go, the announcement of a proper next gen console, still feels incomplete. That's because the breakthrough of some indie development studios (Mediatonic with Fall Guys, Among Us by InnerSloth and unique games such as Ninja Theory's Senua's Saga: Hellblade 2, to mention a few), has demonstrated to players that the future of gaming is not only related to sophisticated hardware upgrades.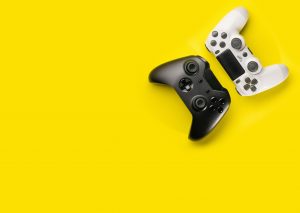 Clash of Titans.
"What Microsoft and Sony are trying to do, with this new generation more than in previous ones, is asking the question 'Okay, beyond graphics and teraflops, what are the technological tools that will enable us to explore new and more interesting concepts in game design?'" noted Gary Whitta (screenwriter for Rogue One: a Star Wars Story and game writer for The Walking Dead) in an interview with Tina Amini (Editor-in-Chief of Games, IGN).
Tina also added that fans are interested in the content available on next generation consoles and this 'new game design capability' described by Whitta, should definitely be related to the ability to use video games as a storytelling medium and not just as an extension of film or theater.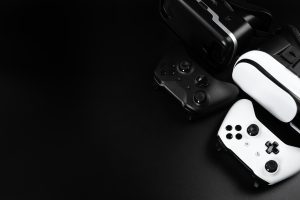 Interactive Experiences.
Amy Hennig, the revered American video game director and scriptwriter responsible for video game sagas such as Legacy of Kain, Uncharted and The Last of Us, proposed to start focusing on the type of public that was going to experience next gen narrative. "[There's a feeling] there is a huge shift coming in 2-5 years, maybe a little bit longer, where our content is gonna be able to reach people a lot easier than in the past. We should be starting to make things for them now," Hennig said during the DICE Summit 2019.
The writer was deeply impressed with what Black Mirror Bandersnatch had done with the narrative and how it was able to captivate people that aren't usually considered gamers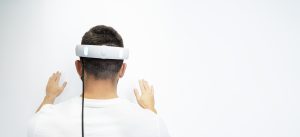 "Trying to convert people who don't consider themselves gamers, there's so many obstacles for them: are they gonna buy the console… Do they want to touch that 15, 20 button controller… It's incredibly intimidating… You get away from the word "game" and you think about more like taking what we know how to do and make these much more accessible experiences for people that would really welcome interactivity if we made it for them," Hennig added.
What to expect
According to these statements, it's vital for next gen narrative to be focused on captivating players with different levels of gaming expertise. The new chapter of storytelling must then commit fully to explore the different techniques which guarantees that every player can get an immersive experience.