Terra Translations is the proud recipient of the Focus on the Future Award in the True Colors category for maintaining an employee-centric focus by managing the health and well-being of their workforce.
Established as a family business over 25 years ago, Terra Translations and Terra Localizations, its video game localization division, are currently lead by second-generation CEO, Marina Ilari. Over the course of the company's history, leadership has always been aligned to make employees the number one priority. Like many new businesses, the first few hires were friends and family. "This created a very special atmosphere within our team that we have been able to maintain as the years passed and the number of employees grew. Our company culture is based on 'family first' values that are extended to every member of our team," said Ms. Ilari.
Embracing the working culture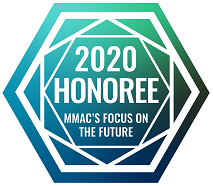 Terra works diligently to ensure that everyone feels that their voice is heard and valued. It maintains a culture of quality and this focus is not only applied to the work the company does in the field of linguistics, but also the quality of their relationships with employees, clients, and the community. Supporting employees personally and professionally has allowed the company to grow rapidly while maintaining employee loyalty and an extremely high retention rate. During these unprecedented times of uncertainty, Terra encourages companies more than ever to embrace their most precious assets: their people.
However, this commitment to a robust, people-first company culture has not always been easy. Maintaining a strong family culture within the company presented many challenges as the company grew, particularly considering its work-from-home structure. Spread across four different countries with employees working from home offices, employees meet in person solely for audits, trainings, and an annual Terra event. This unique work environment creates flexibility for employees to work from anywhere in the world, which means Terra can hire expert talent without being limited geographically.
Virtual family
Since many companies were forced to move virtually beginning in March 2020, Terra employees are often asked how the company has been able to maintain a family-friendly culture while expanding the team and working remotely. "It takes a lot of hard work and determination from company leadership. Our values of quality, care, loyalty, and a deep commitment to family and community are present in every decision we make. Leadership in our company are thought of as ambassadors of our values and make a constant effort to listen and value each employee, promote this culture for new hires, and constantly share the history and vision of the family business," said Ms. Ilari. Decisions to safeguard the culture of Terra are not easy and, in some cases, can potentially impact profitability. However, time has shown that by continuing to support and value employees and community, Terra has been rewarded with growth in both size and profitability.