It's been almost a year and a half since Terra Translations launched its brand refresh, and now we are thrilled to announce that Terra Localizations also made that step forward in its growth and evolution process.
We want to shed some light on why we were ready for some changes, what the process looked like, and what this means for the brand moving forward.
Why the Change?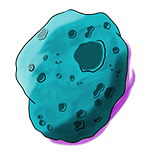 When it came time to refresh Terra Localizations, we wanted our team's passion to come through in our branding and to better reflect the company's values. "Through the brand refresh, Terra is going to be able to share all these superpowers with the world in a more clear and authentic way," CEO Marina Ilari said.
The entire Terra team was supportive of this desire for change, "I believe this brand refresh was really necessary for Terra at this particular moment in time, primarily because we have grown so much over the last few years that we needed to show the world who Terra is today," Colleen Beres, Chief Strategy Officer at Terra, explained, "Our team grew significantly, and our service offerings grew as well and so, for us, it's the beginning of a brand new chapter."
Our Stellar Partner
Once again, we partnered with our friends from Savage. Having worked with them during the Terra Translations brand refresh, we knew we were in the best of hands. They already knew us as a team. Cory Savage, CEO & Founder of SAVAGE Solutions describes the company as a creative agency that works with emerging brands specializing in positioning their brand for growth, in particular from a messaging and visual standpoint, building or rebuilding a brand to put it out to the world. Their goal was to find ways for the new brand to better serve Terra's goals and visions.
"When I think of Terra Localizations, I think of a really diverse group of people that never stops wowing me," Mark, Creative Director at Savage, shared, "The fact that they're all around the world, the fact that they are looking at every little detail and not just translating the text into a specific language, but looking at the little nuances of color and looking at every single thing to make that particular game and that experience feel authentic for whoever is using it. And the fact that that team can come together, and they all share that passion to make it such an immersive experience really, really surprised me. I've never seen anything like it."
Conquering the Terrasphere
When we began this rebranding process, we knew what aspects of our brand we wanted to keep and what needed improvement. We planned to keep most of the art, as we love our space theme and the characters designed by artist Adrián Rodera. The aim for us was to truly achieve an interactive and immersive experience (just like video games offer) while someone was navigating our website.
To help us accomplish these branding goals, our partners from Milwaukee tweaked the logo slightly and revamped our website with some new visual elements—like the gradients—and brand new copy that also incorporated our personality and theme. We couldn't be happier with how everything came together. 

"When I think of Terra Localizations, I think of gaming," Mary, Account Supervisor at Savage, noted: "The website that we build is so cool and so interactive, that it's hard not to think of space and astronauts when you think of Terra." 
Tracy, Art Director at Savage, explained how their team struck a balance between maintaining the brand elements we liked and updating ones we felt needed a boost. "We didn't want to do a complete rehaul on the brand because it was really awesome to start, and we had great illustrations to work with, which was something we don't get the opportunity to do very often. We wanted to put those in the forefront and again, working with things like galaxies in the background and gradients and things that were really wild and fun for our team."
No stone was left unturned when it came to making sure this rebrand came to life in the right way. "I really appreciated how much everybody cared about every aspect of the project," Erin, Sr. Graphic Designer at Savage, shared, "Everybody had so much attention to detail, and they cared about every little word on the page and every nuance of the design, which is something that I really care about when I'm working on a project."
The end result? "It's a labor of love, and everyone who participated in it can attest to the fact that we worked hard to make it authentic and a true representation of our team," Marina expressed.
What the Future Looks Like for Terra
We intend to roll out the new branding for Terra Localizations on our website, social media channels, and marketing materials soon—so keep an eye out for exciting updates.
"Terra Localizations has always been a creative space, something that's collaborative – we work with our clients in the way that they need us to work with them. But really, I think this brand refresh represents our spirit of innovation." Colleen explained, "We're thinking about what is new, what can benefit the player and gamer experience, what our employees need to be personally and professionally fulfilled. This refresh really is going to launch all of those exciting new opportunities for us."
Houston—We Have a Rebrand
We've always known Terra Localizations to be a synonym for expertise and passion, and we hope that is clearly conveyed in this brand refresh.
"When I see the results, I feel an overwhelming sense of excitement," Colleen revealed, "Excitement for what is to become, but also excitement and pride in our team. So much love, care, and thought were put into this effort, not only by our marketing department but members of our operation and the agency that we worked with. This was truly a team effort, and it makes me so excited to think about what is to come."
The Terrasphere still has a lot of territory to be explored. As we move forward with this mission, we will introduce more new characters by Adrián Rodera, so stay tuned!