The pandemic has drastically impacted our day-to-day lives. Parenting is no exception. Parents must creatively intertwine work, childcare, and schooling while still maintaining some sense of routine and sanity. Additionally, social distancing guidelines and safety measures are new lessons that families must introduce and implement. On top of everything, the world is constantly evolving and no one can say exactly how long this all will last.
Fortunately, we know we aren't alone in our struggles and there's an entire community of parents ready to share their successes and tips to overcome challenges. As we settle into our new normal, Terra parents have developed their own balance between staying productive while remaining present for their kids. When stripped from extracurricular activities, nannies, babysitters, and teachers, their stay-at-home strategies have created needed stability during a time of uncertainty.
Here are tips from our Terra team to help families make it through the rest of quarantine, however long that will be.
Digital Retox
Our new reality was an adjustment for everyone. Because the Terra team was completely remote prior to the pandemic, it was a seamless transition for staff who already had a work-from-home routine. Terra staff were set with home offices and they felt completely supported in their remote work by colleagues. What many Terra parents had to discover was a way to cultivate a routine for their children, one in which would keep them engaged and active throughout the day. Many parents quickly adopted technology for their children's studies and social activities, the same technology they used for meetings such as Zoom, Whatsapp, Facetime, and Skype.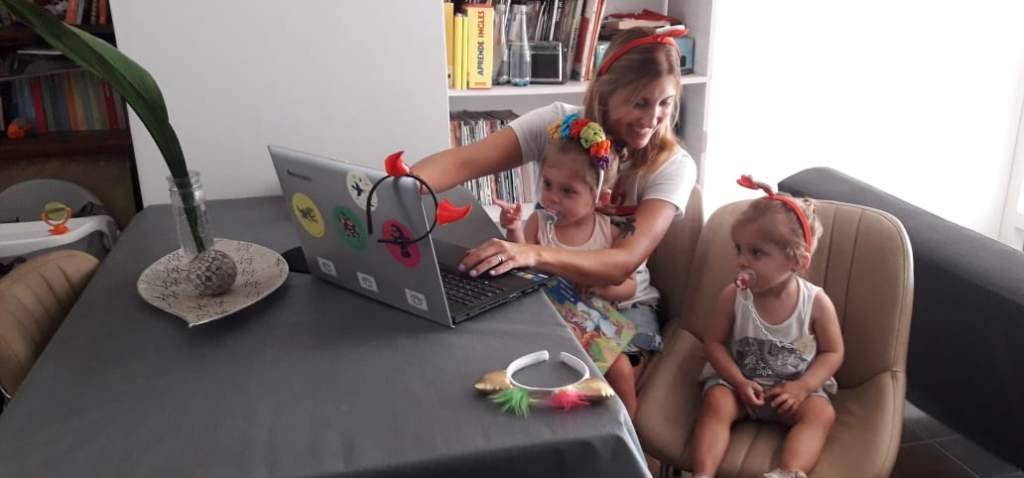 "As a mother, I have become friends with screens," explained Constanza Heller, Account Manager at Terra. "I think of them as an ally now rather than an enemy."
Video games and even HouseParty or TikTok are now being embraced by Terra parents as a way for kids to pass the time and avoid the pitfalls of boredom. But don't worry if your Zoom playdates and classes don't always work out. Although Constanza began embracing technology, she did humorously find herself the only one interested in her son's Zoom class.
"I found myself singing Peek-a-boo alone with Vito's classmates," Constanza laughed as she described her son's final Zoom class. "That day I said enough and the anxiety disappeared. It was really impossible to make him attend the classes, he was just not interested. So I decided not to push him and let it be."
Creative Quarantining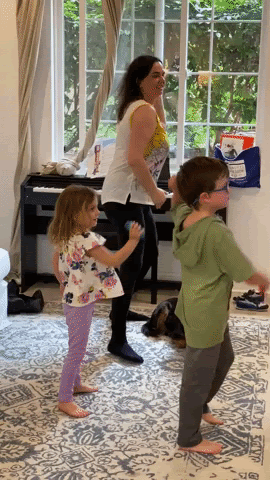 If there's one thing the pandemic has spawned, it's an endless amount of clever games and activities. Many Terra parents have embraced the world of dance like never before. From practicing Zumba routines to Just Dance video game tournaments, dancing has become the perfect activity to unleash children's energy that has built up throughout the day.
"We started playing the Just Dance video game and it's been so fun!" said Marina Ilari, Terra's CEO. "It's a great way to do a family activity indoors that involves some sort of exercise."
For others, reverting to more traditional activities has been a needed distraction for families. Terra parents are teaching little ones the art of gardening and the tactical game of dominos. Cooking and crafts also topped the list of wholesome activities to fill up their little one's day.
The Binge
We've all been guilty of binge-watching and reading throughout the quarantine. And during this time, it's completely acceptable! After all, we need some form of entertainment to pass the time. The Terra team has quite the list of favorite binges they've enjoyed with their families.
Television, Movies and Books
Unorthodox
The Flash
Space Jam
Home Alone
Art Attack
Princess Bride
Stinky and Dirty
La vaca en su hamaca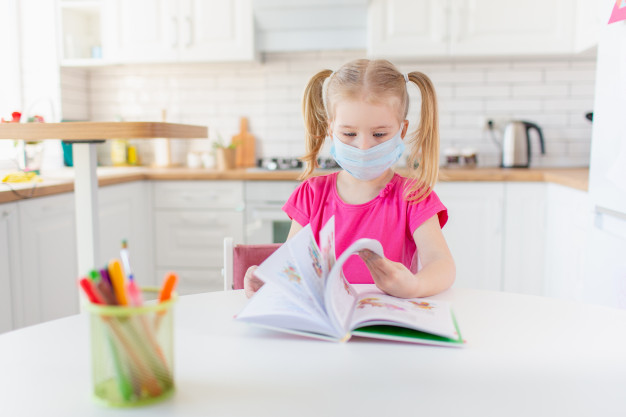 For one Terra parent, she has purchased a book club for kids subscription. They go through three books per month that her child enthusiastically consumes. Embracing the quarantine-induced creativity, another Terra parent created their own book as a family.
"We created our own book called Luana´s Life," said Natalia Quintás, Terra's Director of Human Resources. "This is a very nice activity to be closer to her, discuss her interests, and share quality time."
Know You Aren't Alone
One of the biggest things to remember during this time is that you aren't alone in your struggles. Every single member of the Terra team has challenges they must face whether that be balancing time to finding a quiet space in the home to remaining positive amidst an ongoing negative news cycle. When there are moments that you think you're messing up completely, remember that no one knows just what we're doing. This is everyone's first pandemic. Terra parents promote patience and encourage self-care. They also suggest embracing the things you love to do as a family and don't let the pandemic overtake your every conversation.
"We communicate as much as possible, but we try not to talk about COVID," said Silvia Inés Malpassio, Senior Project Manager at Terra. "Instead, we talk about events that have happened and think about when we can meet up with friends again. We talk about cooking new recipes and all positive things."
Regardless of your challenges, just know that this is only temporary. As Noelia Ale, Senior Project Manager at Terra, likes to remember: this too shall pass.