At the beginning of the year, the news about COVID-19 was spreading quite slowly; attitudes were lighthearted, and the memes were flying around the internet. But the majority of the world didn't anticipate what was about to impact all corners of the globe. As the rumors flew and attention grew, the videogame industry seemed to continue to cultivate a jovial atmosphere. After all, 2020 was supposed to be a big year for new consoles (such as PS5 and Xbox Series), state-of-the-art technology, and a new paradigm for both consumers and developers. Why would some flu create a hiatus for what appeared to be one of the most important years for gaming?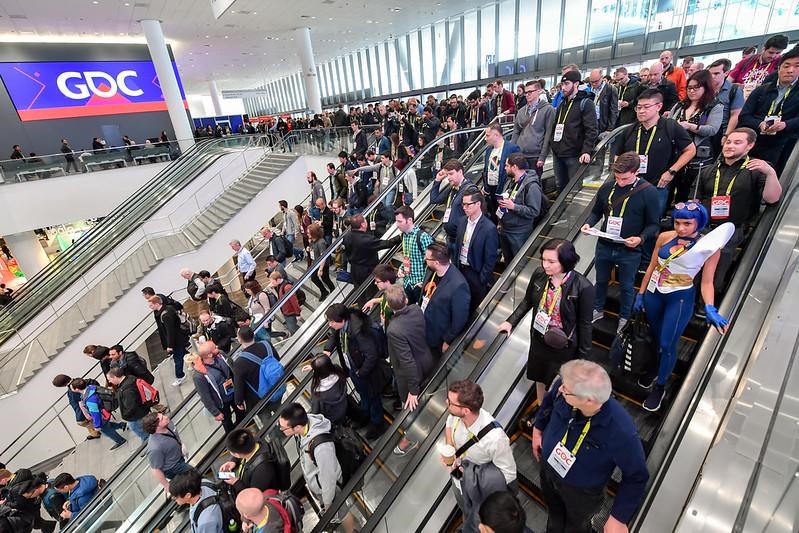 There are many large video game events that act as game changers for both small and big developers alike. But there are four significant functions that dominate the scene regarding innovation and recognition: Game Developers Conference (GDC), Electronic Entertainment Expo (E3), Gamescom and The Game Awards. Each of these events appeal to the main areas that make the video game industry work. GDC had been a niche conference until last year when Google decided to launch Stadia (the cloud gaming service that turned out to be quite a fiasco). But GDC is the place that every developer dreams to attend: they get to pitch their ideas, connect with colleagues from every part of the world, reach AAA developers, access wide varieties of workshops, and try new gaming experiences. Besides, the afterparties are a great place to network —and have dinner if you're short on your trip budget—.
It is safe to say that GDC marks the beginning of the gaming industry social calendar. If you're an independent developer, you surely bought your tickets (which are around U$D250- U$D350 to access to the main floor) as soon as they were available, reserved the most convenient flight with several months of anticipation, and you were still wondering if that really economic hostel is worth the 20-minute walk to the Moscone Center (where the convention usually takes place).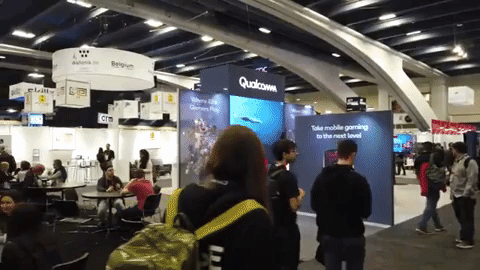 That's why it came as quite a shock when Playstation and Facebook cancelled their appearances because of COVID-19 concerns. Two huge companies featured in GDC recognized the pandemic even before the organizers addressed the situation. So what if Kojima Productions also pulled out of this year's event? Every indie developer was still going to be there!
Unfortunately, this was just the start of a very disheartening butterfly effect. The cancellations were so abrupt that only the web page "IsGDCcancelledyet.com" (which started as a meme early in February) was updated with which big developers were going to pull out from the conference. It was just a couple of days after Sony's announcement when Epic Games also cancelled and just a few of hours later, Unity opted to bow out, too.
With all of these developments, the conference organizers held steadfast. Even though the mayor of San Francisco declared a state of emergency on Feb 25th, it didn't impact the date of GDC. It did, however, affect many indie developers who started contacting airlines incessantly to see what they could do with their cheaper-but-non-refundable tickets. Afterall, if the attendees were looking to network with major investors, they had to figure out a way to do so before July when the US fiscal year ends.
Soon, Microsoft announced their withdrawal from the conference, as well as Blizzard and Amazon the following day. With no news about what was going to happen, indie developers started to fantasize about an all indie GDC (just like old times!). But the organization took the hint and officially "postponed" the conference until sometime later this year.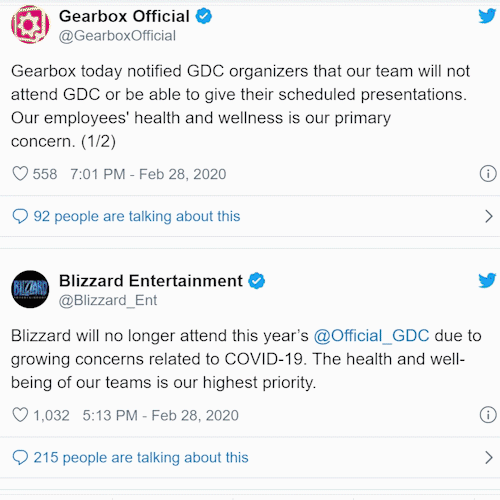 When GDC decided to cancel, it pushed the schedule for GameConnection and E3 too. These decisions signified an official COVID-19 lockdown within the industry. But indie developers wouldn't quit so easily: San Francisco's Media Indie Exchange (The MIX) decided to look at the bright side of the quarantine and changed their slogan to "Soon Filling The GDC Void". "Train Jam", the event where indie developers ride a train from Chicago to San Francisco while designing video games, also decided —in a quite controversial move— to go on as scheduled. There is also "The Plan B Conference", a gathering that seeks to provide an alternative for people who are adrift after GDC postponement and need a space to gather with colleagues; of course they urge the attendees to avoid human contact such as handshakes or, the somewhat safer option, fist bumps. What might be an unexpected hero of the situation is Wingsfund.me, an initiative of the developer WINGS Interactive that seeks to provide some relief for those developers who lost their investment because of the delayed official cancellation of GDC. Gamedev.world, a global online game developer conference, is also helping the initiative with a fundraising event happening from March 28th to April 3rd. These groups started a bundle and a game jam in collaboration with itch.io (a platform dedicated to indie video games): the objective is to make available the developed games in a Pay-What-You-Want bundle with all proceeds going to the developers most affected by the consequences of the COVID-19 pandemic.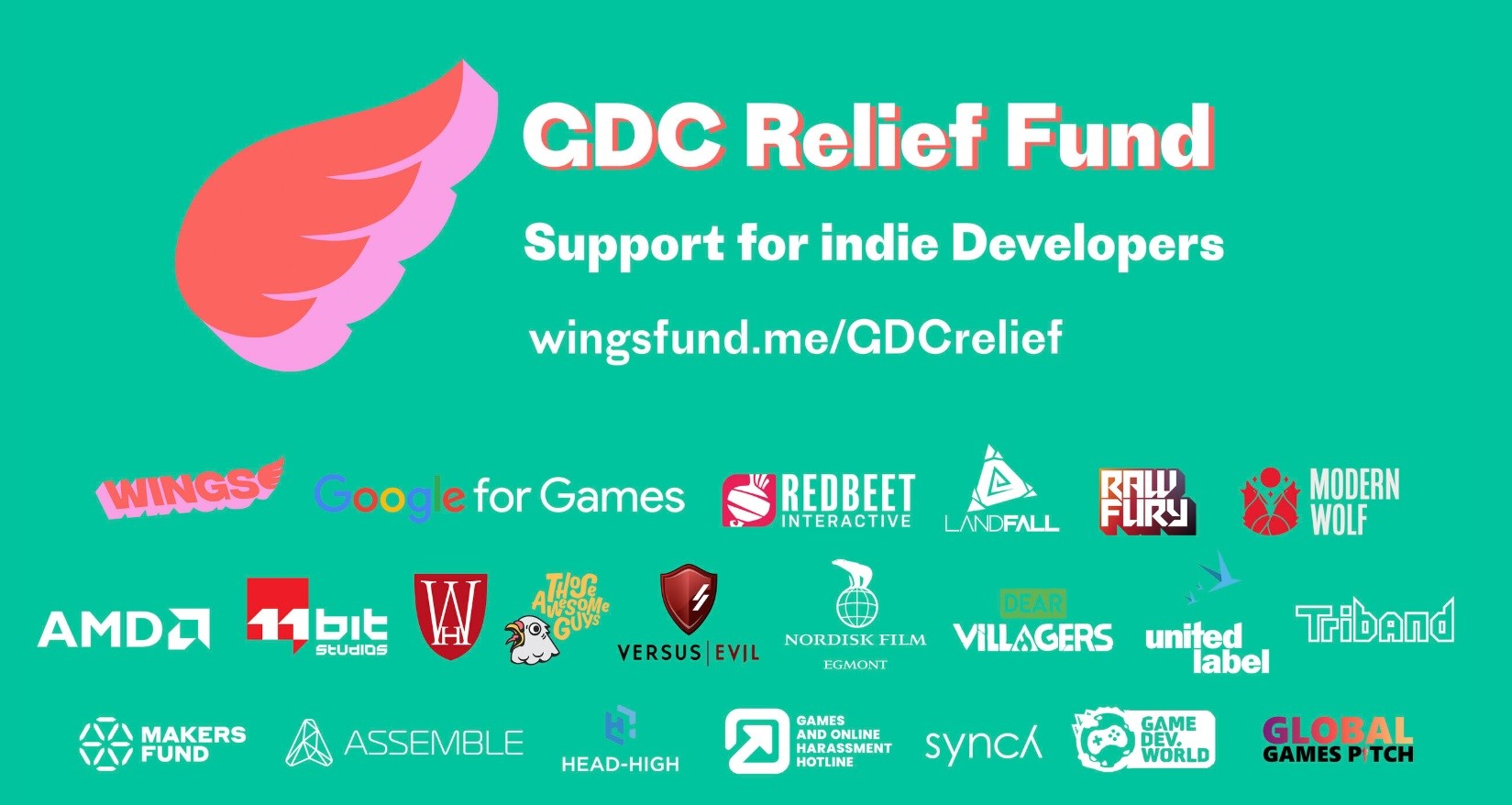 GDC has streamed every GDC 2020 talk and they have made them available for free on GDC Vault, which will be also posted to GDC's Youtube channel. In addition, the organization has announced a new date for an event called "GDC Summer", which will be a condensed version of the original conference with an intention to keep 2020's agenda.
Even though these turn of events have permanently impacted this year's initiatives, there's a peculiar silver lining for the videogame industry: companies such as Tencent have started to see an increased share valuation on the stock market and people are spending more time on video games as a way to pass the time during the quarantine. Even if the COVID-19 pandemic has affected gatherings and conferences, there is a factor that developers should pay attention to: the video game consumer has become a captive audience (as cynical as it sounds). Maybe it's time to focus on remarketing ideas and attract those who will actively seek new gaming experiences.